Integer- Wireless Parking Guidance System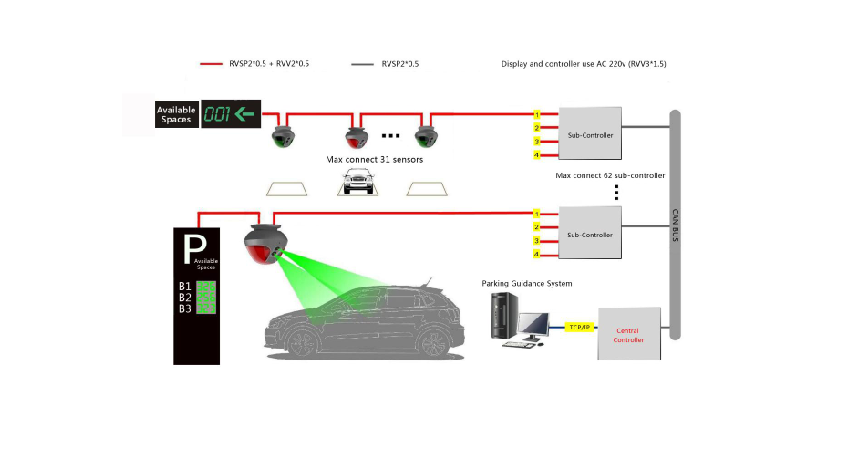 System Introduction

The system acquires the status information of each parking lot in real time through the wireless vehicle sensor installed in each parking space.

When the status of the parking space changes, the sensor immediately sends a wireless signal to the sub-controller.

The sub-controller compresses the data to the central controller to finish process.

The central controller sends the processed parking space data to led display for showing the available parking space information,

thereby realizing the function of guiding the vehicle into the empty parking space. At the same time, the system transmits the data to the computer.

The computer stores the data in the database server. The user can query the real-time parking space information of the parking lot and the year, month,

and day statistics of the parking lot through the computer terminal.

System AdvantageUse our system, the level of intelligence and information of the entire parking lot can be improved,

which saves a lot of labor costs and ensures timely and accurate data. effective. Drivers can quickly and freely search for parking spaces through various types of guiding equipment,

which saves a lot of time, improve the impression of the parking lot, and gives the driver a high class and high tech experience.